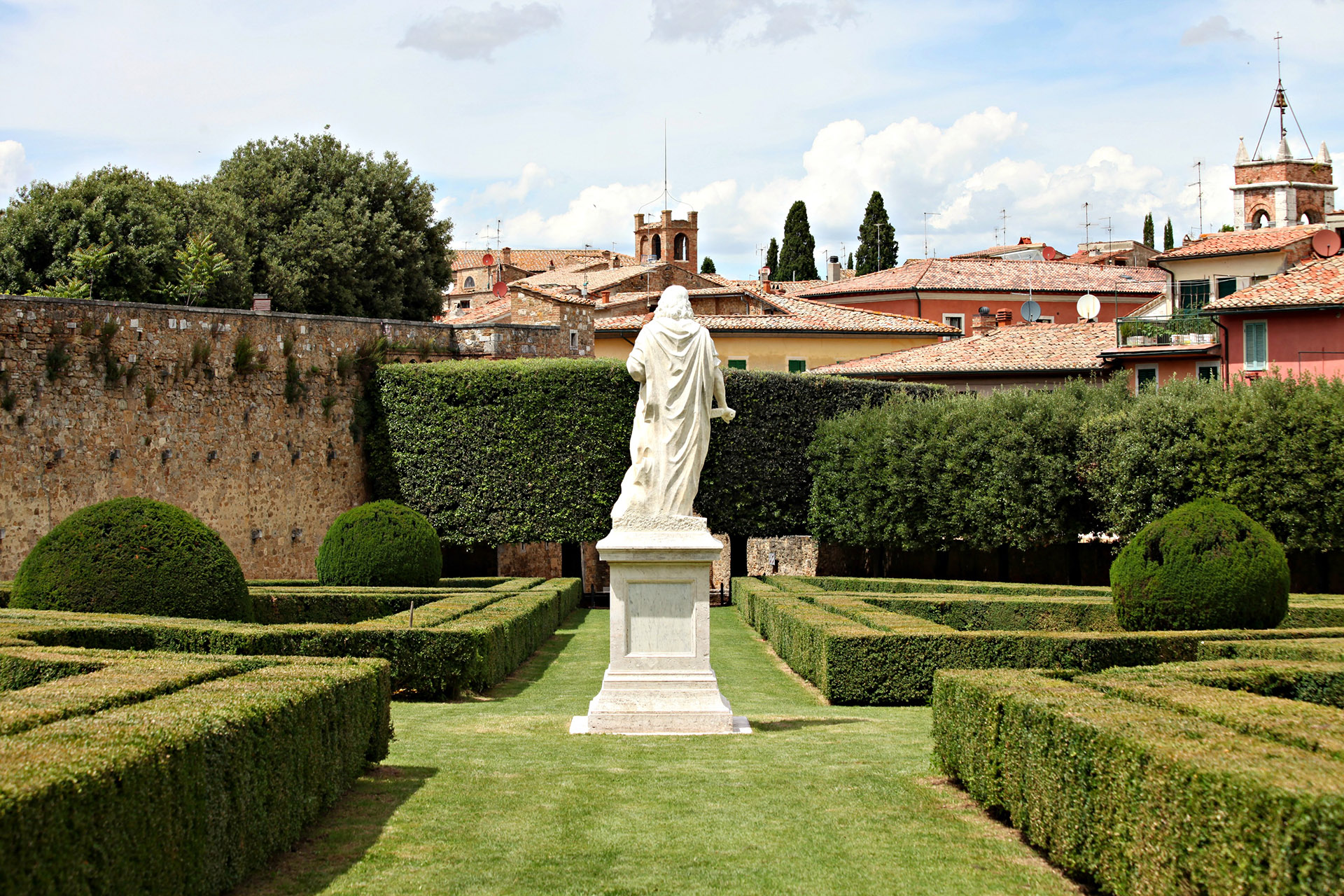 Sculpture exhibition "Forme nel Verde"
Annual exhibition of contemporary sculpture, takes place in the sixteenth-century garden of the Horti Leonini. At each edition of this unique exhibition of environmental art, the Municipality of San Quirico has acquired works that today constitute the Collection of Forms in the Green.
They have exhibited the most prestigious names of Italian and international sculpture. From Arnaldo Pomodoro to Cascella, from Sinisca to Somaini, but also Laurenz Metzler and Matthew Spender, Heila Hiltunen, Manzù, Greco, Tagliolini and others.